Yep it's time... here are the dates you'll need to pencil into your diary! (or you could just screenshot the list below)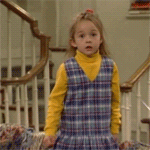 It can be overwhelming navigating through the five different exam boards.
We will be publishing past papers for all core subjects on the 2nd of January from 7am onwards, so make sure you're subscribed to our mailing list!
The majority of exam board timetables begin on Monday 11 May and finish between Wednesday 17 and Friday 19 June.
GCSE results will be published on Thursday 20 August 2020. 
Below are the dates for core subjects (AQA & Edexcel) along side whether they're AM or PM exams. The dates and times are the same regardless whether you're sitting a foundation or higher paper.
May
12th Biology Paper 1 (pm)

13th Literature Paper 1 (am)

14th Chemistry Paper 1 (am)

19th Maths Paper 1 (am)

20th Physics Paper 1 (pm)

21st Literature Paper 2 (am)
June
1st Biology Paper 2 (pm)

2nd English Language Paper 1 (am)

4th Maths Paper 2 (am)

5th English Language Paper 2 (am)

8th Maths Paper 3 (am)

10th Chemistry Paper 2 (am)

12th Physics Paper 2 (am)
For those going the extra mile
15th Further Maths Paper 1 (pm)

16th Statistics (am)

19th Further Maths Paper 2 (am)
If you want to find out the dates for your other subjects or for other exam boards, click the links below:
Edexcel
Monday 11 May – Wednesday 17 June
Full Edexcel 2020 GCSE timetable
OCR
Monday 11 May – Thursday 18 June
AQA
Monday 11 May – Thursday 18 June
WJEC
Monday 11 May – Wednesday 17 June
CCEA
Monday 4 May – Friday 19 June
GCSE resits 2020
Maths & English > November 2020, All subjects in June 2021.
Need some more help and advice for preparing for you exams?
Check out or GCSE Blog and to help you during exam season. It's packed with tips and techniques that can help set yourself on the path to success. You can also download lots of different exam papers to practice on!
Want to keep up with the latest education news and opinion? Follow us on twitter, Facebook and instagram!
Why not come along to our GCSE Stress-Buster Workshop!